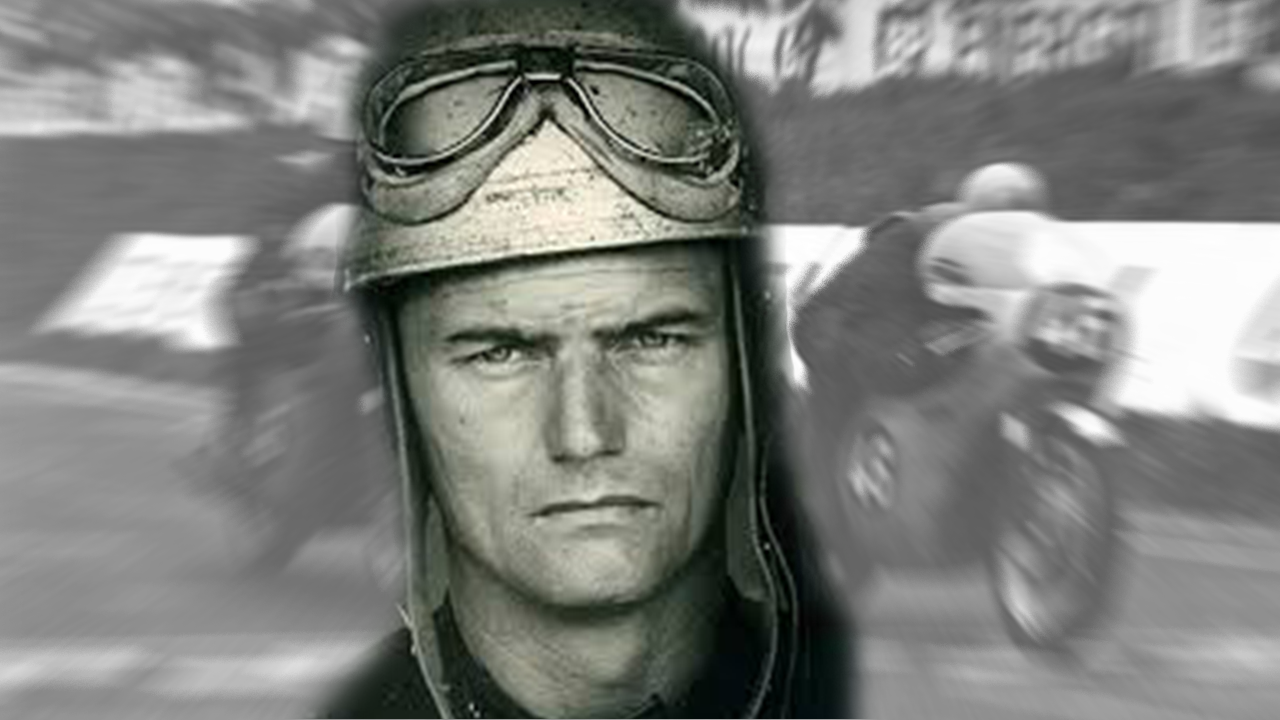 The Same Day Andrea Dovizioso Won for the Third Consecutives Years the 2019 Austrian GP, "Jim" Redman Won the 350cc Class of the 1962 Ulster GP
James Albert "Jim" Redman, MBE is a Rhodesian (Rhodesia is now Zimbabwe) former professional motorcycle racer. He is a six-time Grand Prix World Champion road racer.
Let's see what do we know about this Legend...
Jim Redman
Jim Redman
James Albert Redman, MBE is a Rhodesian former professional motorcycle racer. He is a six-time Grand Prix world champion road racer
Born November 8, 1931 in London, United Kingdom Last win: 500 cc First race: 1959 350cc West German Grand Prix Last race: 1966 250cc Belgian Grand Prix First win: 1961 250cc Belgian Grand Prix Jim Redman has won the ninth-most number of world champions (6) in Grand Prix motorcycle racing. It is hard to imagine a tougher beginning than the one Jim Redman had to face. Born in 1931 in Hampstead, London, he survived the devastating bombing of Britain's capital during the Second World War but was hit hard after his father's suicide. Later, when he was just 17, Redman's mother died leaving him and 18-year old sister Jackie in charge of his younger brothers, 11-year old twins Peter and Wendy. When he turned 18, Redman was called to join the military. He was able to suspend service for two years, focusing on his role as the new head of the family. With no possibility of extending his leave from the army further, it appeared as though his twin siblings would be forced to leave the family for an orphanage. The only possibility was to leave the country, thus Redman chose to immigrate to Rhodesia (now Zimbabwe) as he had a friend there. He emigrated 1952, where he began his racing career. He met with John Love who was changing from motorcycle racing to single-seat cars. Redman enthusiastically helped Love prepare and maintain his Cooper F3 with a Manx Norton 500 cc engine.
He then began to race in South Africa, beginning the 1958 season as a Paddy Driver. In April he made his GP debut at Brands Hatch and from then on was a regular amongst the fastest riders and in 1960 he won the 500cc GP of Spain on a Norton. Later Honda hired him. His first victory for the Japanese manufacturer came in the 250cc Belgian Grand Prix in 1961 and the following year he took both the 250cc and 350cc titles. In 1963 he again achieved the double crowns of the 250cc and 350cc classes, with two more 350cc titles in 1964 and 1965. Despite being over 30 years old, Redman still had a score to settle in the 500cc class. As Redman looked to launch an assault on the premier class crown, Honda were set to launch the CB450 and the Japanese company knew that advertising for the new larger displacement bike would be crucial. It was then agreed that Honda would build a prototype four-cylinder machine with Redman to attack the 1966 title alongside fellow MotoGP
Legend Mike Hailwood. Redman won the first two races in Germany and Holland, but during the Belgian Grand Prix everything went wrong. In torrential rain he and his motorcycle parted company at more than 160km/h. The fall resulted in a broken wrist, he tried to race just five weeks later in Ulster, but it was impossible. Assuming the inevitable, Redman retired and went to live in South Africa. Six-time winner of the legendary Isle of Man TT, he continued to participate in classic motorbike competitions during the early 21st century.
Redman acquired more experience on his home tracks, culminating in winning the 350 cc Rhodesian Championship, after which he aspired to European racing, starting at Brands Hatch in the company of Geoff Duke and a young, rising Mike Hailwood. After changing his riding style to better-suit the European circuits, Redman achieved some success, but retired from motorcycle racing and returned to Rhodesia in 1959. Still wanting to race, Redman returned to Europe where he hoped to secure a contract riding for Walter Kaaden's MZ team in 125 cc and 250 cc classes. He unexpectedly gained factory rides in selected races with Honda for part of the 1960 season due to an injury suffered by regular rider Tom Phillis, and became himself contracted for the 1961 season.
Redman would go on to claim four consecutive 350cc World Championships from 1962 to 1965. In 1962 and 1963 he claimed double championships winning both the 250cc and 350cc World Championships. In 1964, he became the first rider in history to claim 3 Grand Prix victories in one day (the only other rider to achieve this being Mike Hailwood in 1967. After being injured at the 1966 Belgian Grand Prix, Redman made the decision to retire.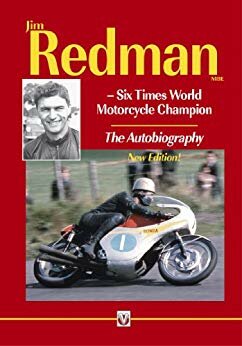 In 1966, Jim Redman published a book about his racing career, Wheels of Fortune. In 2013, he published his book, Jim Redman: Six Times World Motorcycle Champion – The Autobiography.
Six times a TT winner, achieving a unique 'hat trick' of double wins in 1963, 1964 and 1965 in the Lightweight & Junior Races. Between 1958 and 1960 the British born Rhodesian competed on the Island mainly on Norton machinery gaining the best 7th placing the Formula One 350cc race in his debut year. His absolute determination to succeed resulted in his recruitment to the 'mighty' Honda factory after the 1960 TT. His debut ride on the four-cylinder 250cc machine resulted in a third place in the Lightweight race, followed by a fourth on the smaller 125cc twin later in the week 1962 saw him improve to second place in the 250cc class, gaining his first win twelve months later. Having tasted the sweet scent of victory on the Mountain Course Jim achieved a double when he added the Junior laurels to his Lightweight title – a feat he was to repeat in successive years, 1964 and 1965. 1962 and 1963 saw he win both the 250cc and 350cc world championships, retaining the 350cc championship in '64 and '65 giving him a total of six world titles to add to his six victories on the Island. Jim was awarded the MBE in recognition of his achievements. Now living in Durban, he still regularly attends the TT festival, riding in the 'parade laps' with great enthusiasm.
Sources: