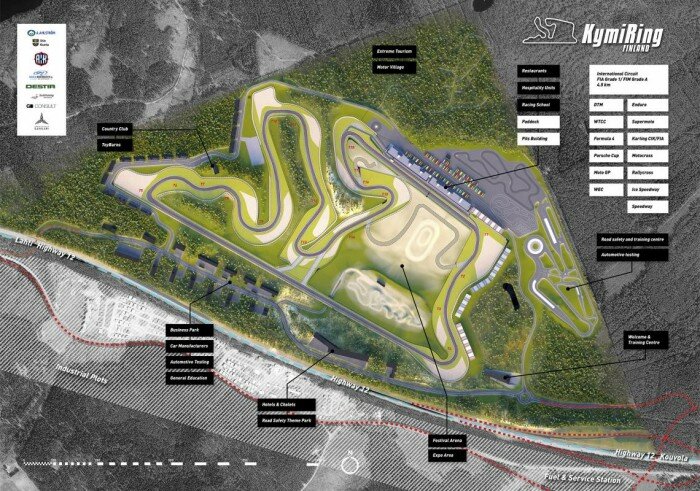 Finland's KymiRing circuit will join the MotoGP calendar from 2019 onwards after a five-year deal was signed.
KymiRing motorsports complex, in Iitti, is currently under construction as it prepares to host the return of the Finnish Grand Prix, with considerable economic impact expected in Southern Finland as a result of hosting MotoGP.
Around 100,000 spectators are anticipated at the event, with the circuit in a strategic location as the only track of its kind in Northern Europe – making it a perfect addition to the MotoGP calendar.
"It's a big pleasure to announce the agreement we have with KymiRing and the works are now underway. We will propose to the FIM to have Finland in the MotoGP calendar for 2019. This is a great day as it´s so many years since the Imatra GP here in Finland and we are very proud to announce this new venue," said MotoGP ringmaster Carmelo Ezpleta.
"Finland has been a traditional place for motorsport. It has had number of fantastic riders in MotoGP in the past. I remember Jarno Saarinen and recently Mika Kallio, and many other people have raced. Finnish people understand motorsport very well and I think KymiRing will be hosting incredible events in the future. The layout of the circuit is very nice, it's fast and it's safe, and we're very happy to announce this today."